On this screen you can update a user's details and password if required, assign a paid subscription to them or view information relating to their past payment statuses.
Simply offers two base subscriptions Lite and Basic. The included features of each subscription can be found at https://simplyalined.com.
The third subscription Enterprise has a customisable price configurable by you with an option of a 30 day trial.
Once you have selected a subscription, entered a price if setting up an Enterprise account and the client user's payment details click the 'Save' button and the system will register the subscription against that user and charge them immediately for the first month of access (or at the end of their trial if selected for enterprise) via our payment provider Stripe. Each month on the same date another payment will be charged to the client user for continued access.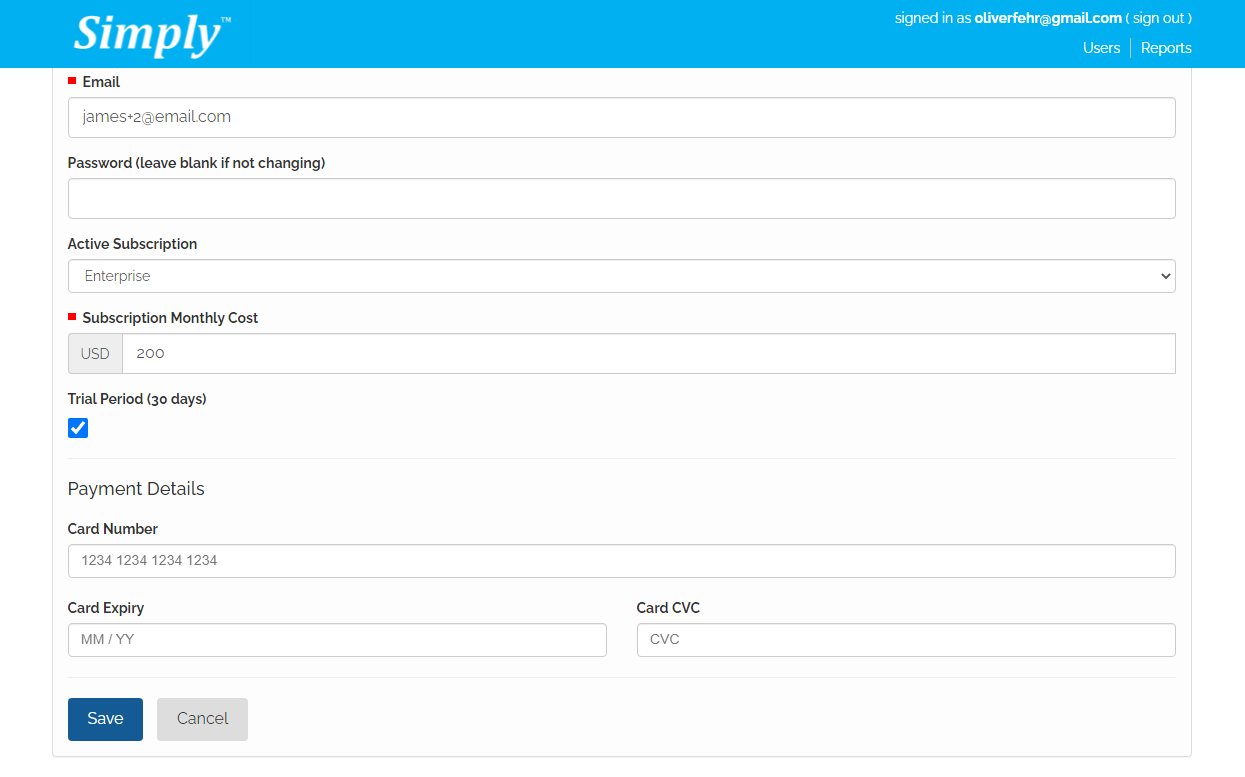 Lastly the payment history for a user is visible once payments have been taken from their nominated payment card to indicate successful and any failed payments.