To create a job posting ensure you have selected the correct group on your dashboard side menu you want the job posting created in (if you have more than one) and click the 'Add Job Posting' button from the dashboard. This process requires you to have at least a Lite account.
The first step is an introduction displaying the terms and conditions / privacy policy relating to your new job posting. After reading this click the 'Get Started' button to continue.
The next step requires you to answer six questions relating to the type of candidate you are looking for with a slider to adjust your preference. Click the 'Next Question' button to continue to the next question and answer all six.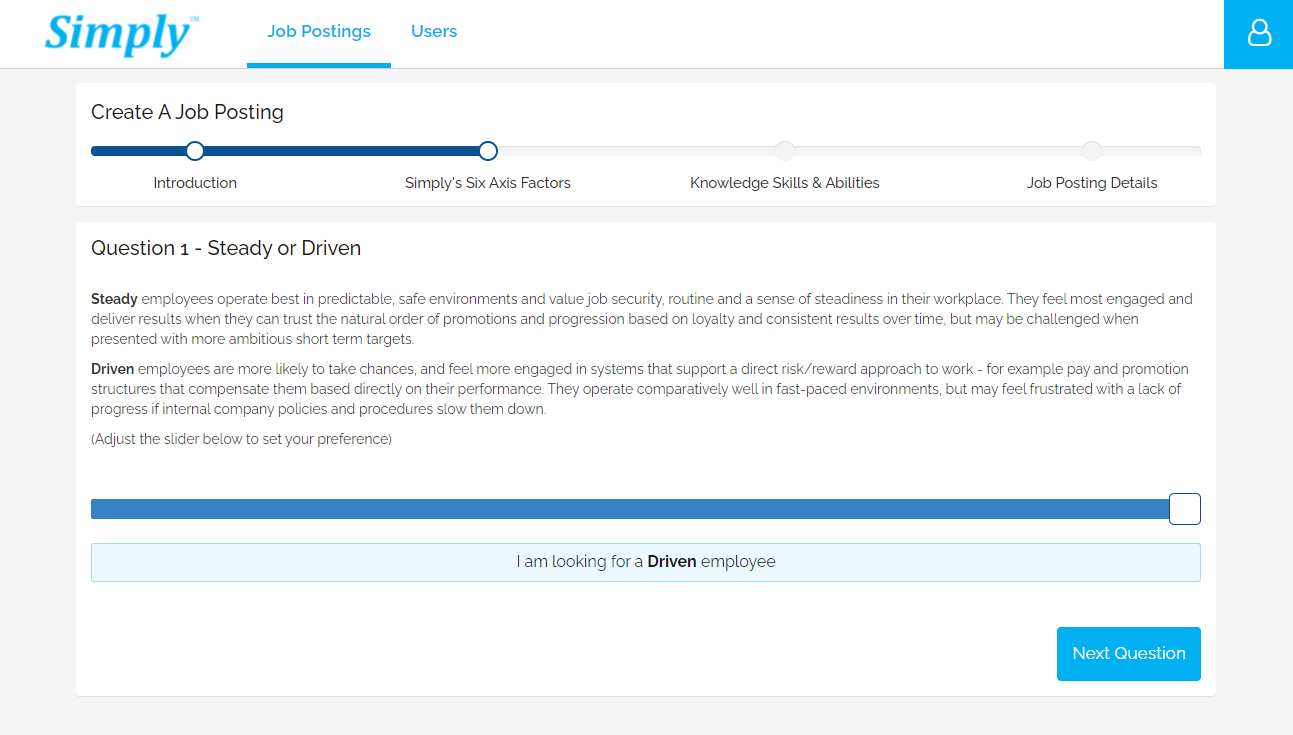 The next step allows you to assign custom questions (Key Skills & Abilities) to your job posting. This feature is only available to enterprise level accounts and is described in more detail here. Click the 'Continue' button to continue to the next step.
The last step allows you to give your new job posting a title which will be visible to candidates; specify if you want to allow your candidates to upload resume files as part of their application process and lastly specify a vanity url for your job posting (otherwise a random one will be created for you). Click the 'Complete' button to finish setting up your new job posting and proceed to the job posting view screen.